Barcelona is home to the Mobile World Centre which prides itself on offering an open platform and exhibition showroom where guests are able to understand and experience the ways in which mobile technology is enhancing their lives. This impressive venue will also host our upcoming SoDA Session.
SoDA Session: "Global Perspectives on What's Next"
Innovators from Spain, the UK, Russia and the US
Debate Future Design and Technology Trends and their Impact on Human Engagement.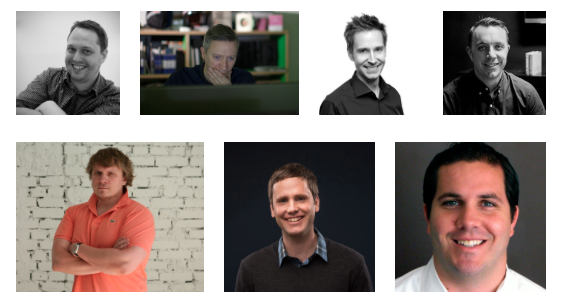 Stuart Eccles, 
Founding Partner – Made By Many
|Enric Godes, 
Partner – Vasava 
| Darren David, 
Founder & CEO – Stimulant
Eric 
Mayville,
 Creative Director – Wondersauce
 | Vladilen Sitnikov, 
Partner – GRAPE
Troy Lachance
,
 Principal & Design Director – Blue Cadet
 | Matt Griswold, 
Managing
Partner – Soap Creative
SoDA events are structured to inspire candid conversation and audience engagement. This Session will include 
2 interactive panel discussions
 streamed live from the Mobile World Centre. In addition to the panelists' insights, audience members (both in person and those watching remotely via the live-stream) will be given the opportunity to weigh in on the discussion.
Interactive Panel Dialogue #1 (What's Next on the Connected Device Front. Towards an Internet of Valuable Things)
This panel will explore the impact of the Internet of Things (IoT) on traditional business models. Now, more than ever, we are seeing important industries such as medicine, tourism, and education experience new ways of functioning or "doing". Mobile advances in education, for example, have redefined the roles of teacher and student and have expanded education beyond the confines of a classroom.
Our panel of industry leaders will candidly discuss what the role of agencies and other digital shops should be (and what companies in our industry are doing) when it comes to infusing forward-thinking product innovation into these connected experiences in order to promote and deliver real value to both consumers and our clients.
Interactive Panel Dialogue #2 (What's Next in Design Trends and the Creative Process as a Whole)
This panel will explore the future of design trends and the creative process, as well as the impact that technology is wielding on creativity. We'll go beyond the now ubiquitous — and franky overused — terms like "storytelling" and explore how some of the world's most innovative people are capturing and relating the human experience, and how that process is likely to change in the near future.
Join us on 
Tuesday, July 29, 2014
 at 
09
:30-11:30 BST
 online (via Live-Stream) or in person at the Mobile World Centre to take part in the discussion.
This event series is an idea that stemmed from SoDA's desire to create stronger connections among digital marketing innovators in more cities around the globe in-between our major industry events. SoDA has been orchestrating and hosting industry events and unConferences since the organization's inception and now with the SoDA Session Series, we are able to extend those candid and thought-provoking conversations to more regions around the world.
 #SoDAMM14